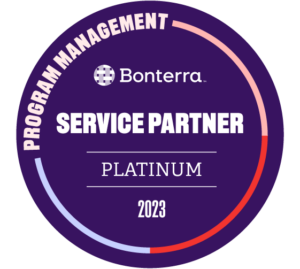 Social Solutions Global, the leading provider of impact and performance management software for human services agencies and nonprofit organizations, announced today an official agreement with Treadwell, a leading provider of implementation services for ETO (Efforts to Outcomes) and Apricot software. Treadwell is now a Certified Implementation Partner of Social Solutions.
Founded in 2014 by former Social Solutions employees, Treadwell works with nonprofits and public sector organizations to improve ETO software reporting capabilities and configuration design. Through implementation assistance, consultation and ETO training, Treadwell helps organizations maximize efficiency and improve the quality of their data to help magnify an organization's overall mission.
"By partnering with Social Solutions, Treadwell has officially come full circle," said Treadwell Principal John Bianchi. "I know first-hand how dedicated and capable the people at Social Solutions are with every one of their clients, and I'm excited to bring Treadwell's Apricot and ETO experience and expertise to make that client experience even better."
This new partnership will enable a more seamless experience for Apricot and ETO clients. They will now have immediate access to Treadwell's team of Gold Certified staff and its wealth of experience with both ETO Administration and ETO Results. Treadwell helps its existing network of clients exceed best practice standards with faster, higher quality work, and will do the same for Social Solutions clients.
"We're excited to bring Treadwell in as a Certified Implementation Partner for our ETO and Apricot clients," said Lauren Schmidt, Strategic Partnerships Manager for SSG. "There isn't anyone with a more extensive knowledge of the product, or who's more dedicated to ensuring the best results for their clients."
Need help with your Apricot or ETO software?
Focus on what you do best and leave the data to us.
Treadwell is Bonterra's (previously Social Solutions) only certified implementation partner for both Apricot and ETO software. Schedule a free consultation to learn how Treadwell can increase your impact and help you reach your goals.
Contacts
For Social Solutions Global
Dafna Tapiero, +1-202-281-4171
dtapiero@laurelstrategies.com
For Treadwell LLC
Scott Lamb, +1-410-241-7779
scott@treadwelldata.com