Legacy migration for Family Justice Center of St. Joseph County
Find out how Treadwell supported Family Justice Center of St. Joseph County through software migration from legacy to ETO.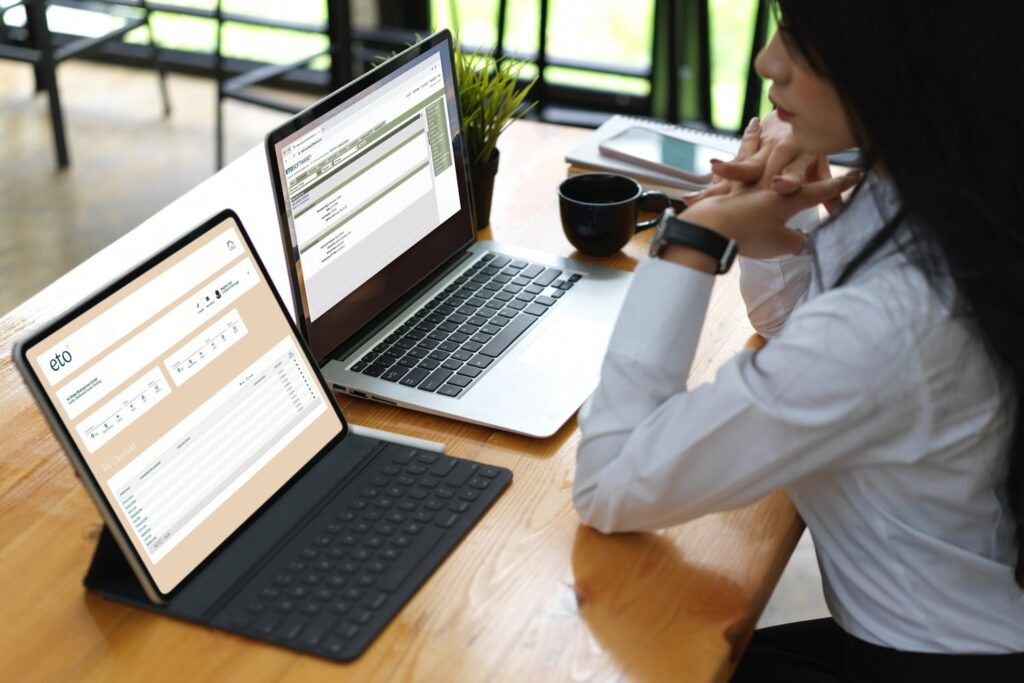 About the Family Justice Center of St. Joseph County
Family Justice Center of St. Joseph County is a collocated help center for survivors of domestic violence, sexual assault and stalking. The staff focuses on crisis intervention and safety planning. Their mission is to stop intimate partner violence, sexual assault, and abuse; make victims safer, and provide long-term support for victims, survivors and their children through collaboration and coordinated services.
The Family Justice Center of St. Joseph County partnered with Treadwell to undertake a significant project – a migration from ETO Legacy to the new ETO Enterprise.
The migration project required meticulous planning to determine which participants, families, programs, assessments, and attachments would be migrated into their new ETO Enterprise. However, the migration's most significant challenge was making sure that all file attachments were accurately imported into the respective Touchpoint responses within ETO.
Treadwell has been a saving grace. I cannot say enough good things, they helped us make things effective and efficient in our systems.
Jessica Richmond Castello, Director of Victim Services
Firstly, Treadwell configured Enterprise and Programs were, and then updated the Center's legacy navigation system to the current Staff and Participant Dashboard functionalities.

After that, Treadwell created TouchPoints and demographics for all the legacy data. The migration was completed over a weekend to ensure minimal disruption to the Center's staff.
After the migration, Treadwell worked with the Center's two ETO administrators to streamline and create new Touchpoints.
"The Center uses the phrase helping survivors move from surviving to thriving and Treadwell did just that for myself and our advocates with this project. We have moved from surviving to thriving in our new system and could not be more grateful!" Jessica Richmond Castello, Director of Victim Services
Overcoming the most significant obstacle in transitioning to the Center's new system involved the creation of a unique automation solution. Treadwell devised a custom-built automation, Robotic Process Automation (RPA), which allowed the Center to seamlessly import all file attachments to Touchpoint responses in ETO. This approach involved uploading attachments tied to specific participants on a per-response basis. Notably, this custom build did not previously exist for ETO customers, making it a highly sought-after solution since its inception. It has since been utilized by both ETO and Apricot clients to great success.
Treadwell's automation team also helped the Center integrate Sharepoint with ETO. In an effort to streamline their processes, Treadwell set up an automation which places a link on the Participant Dashboard that allows staff to click and place attachments into the participant's file folder in Sharepoint straight from ETO. And, if the participant does not have a file folder, the automation will create one with a defined naming convention. Thanks to this innovative approach, the Center is now operating with more efficiency and ease.

Custom group emails report
Following the successful migration, Treadwell's reporting team crafted numerous reports for the Center, from funding to client victim services specific reports. To keep case workers well-informed, a specialized Client File Notes report was added to the Participant Dashboard, providing staff with an all-encompassing overview of each participant's file notes.
The Center also wanted to begin tracking their Civil Legal cases in ETO, so Treadwell implemented a savvy system that would capture all pertinent information. With the creation of a Civil Legal Parent TouchPoint, basic information regarding a legal case could be easily accessed. In addition, to ensure all notes, activities, and dispositions were properly documented and tied by ID to the correct Case, a child TouchPoint was created for each case, named Civil Case Notes – Follow-up and Disposition. By connecting all aspects of a case, the Center can now streamline their reporting process and reduce data errors when managing multiple cases simultaneously.

Treadwell's expertise not only facilitated a smooth migration from ETO Legacy to ETO Enterprise for the Center, but also paved the way for consistent enhancements within their ETO software. These enhancements significantly enhanced their reporting and dashboard capabilities.
Thanks to Treadwell, the Center can now devote valuable time to their programs and amplifying their community outreach, free from the burden of exhaustive searches and tedious reporting.