Apricot Intake Forms allow your clients to submit a form using a link directly from your website or email, putting their information directly into your Apricot system. It's the simplest tool to get information directly into Apricot for your staff.
But… Intake Forms can be used for so much more than just intake of new clients.
Intake Forms allow you to create a URL to share with external parties in order to obtain information that is then directly entered into your Apricot instance. These forms create a Tier 1 form with an optional Tier 2 form with it.
Below are 5 ideas to get you started.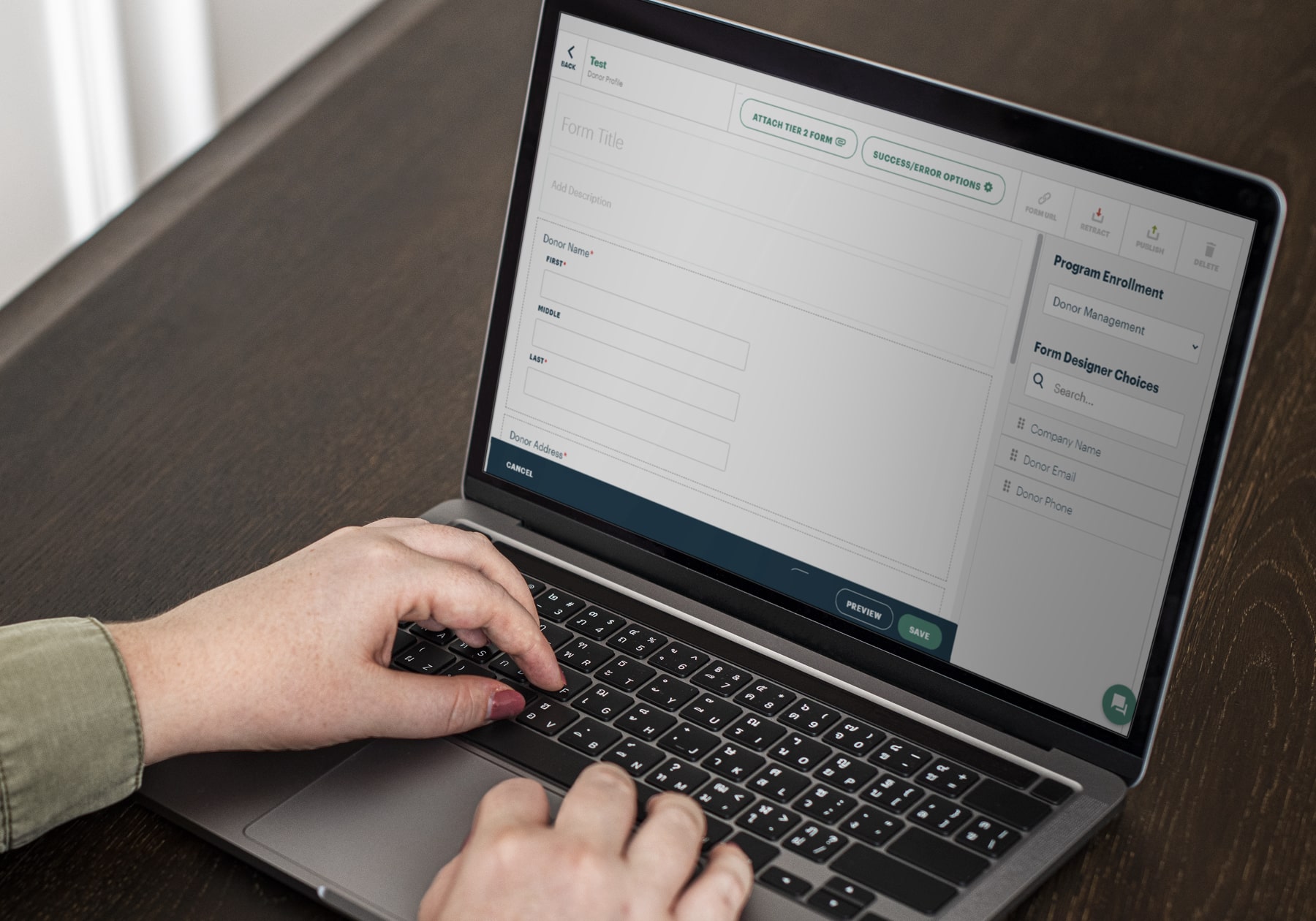 1. Anonymous surveys
You can create an anonymous survey (ex. survey of the community, client satisfaction, staff satisfaction, etc.) as a Tier 1 form and turn it into an Intake form. Share the link to the form with the target audience and watch the responses pour in! Admin tip: Utilize the Record ID field as the Duplicate Check field to ensure the responders do not receive an error message.
2. Volunteer Applications
Processing paper applications is burdensome for you and your staff, so build an application as an intake form to put the information directly into Apricot! Maybe add a Tier 2 that records the volunteer's current availability.
3. Incident Reports
If your non-Apricot staff fills out incident reports, an Intake form is a great way for that staff to submit the incident report and for the information to be accessible within Apricot. Create the incident report as a Tier 1 form and then share the link with anyone that may need to submit the incident report.  Once inside Apricot, you can link the incident report to your clients.
4. Tickets
Do your staff send emails with requested changes for Apricot?  Instead, use Apricot as an Issues Ticketing system. Create a Tier 1 form to allow staff to request form changes or new reports. Some great fields to consider adding to this form include: requestor name, type of request (new form, new report, form change, report change, new user, etc.), due date for request, and details for the request. Then, include a Tier 2 form that tracks the progress of the ticket.
5. Agency Forms
When you have forms that need to be filled out by clients that do not use the Connect Portal or Direct Message features, you can consider building the forms into Intake. You may want to create a linking field to the client in these forms that internal users will have to link (Intake forms do not allow for linking).
Do you have other unique ways you've used Intake Forms?  We'd love to hear about it.
While Intake Forms are relatively simple to set up, there are a number of things to keep in mind:
All Intake forms must utilize a Tier 1 form. You can also opt to attach one Tier 2 form to the Intake, as well.
One Tier 1 form can be made into several different versions of Intake forms.  This means that, using the same Tier 1 form, you can have a "Full Intake" form, and a separate "Partial Intake" form that you can send to different clients in different situations.
You can require additional fields on the Intake form that are not already required on your Tier 1 form.
You can assign different labels to your field in the Intake form (ex. Rather than the field name of "Applicant Name," you can label it as "Your Name").
A Tier 1 form used as an intake can be linked (by Apricot end users) to other Tier 1 forms. For example, if you have a Tier 1 incident report, you can review the report and then link the appropriate clients and/or staff involved in the incident.
Need help with your Apricot or ETO software?
Focus on what you do best and leave the data to us.
Treadwell is Bonterra's (previously Social Solutions) only certified implementation partner for both Apricot and ETO software. Schedule a free consultation to learn how Treadwell can increase your impact and help you reach your goals.