ETO enhancements and training for the Crime Victims' Center of Chester County
Explore how Treadwell helped The Crime Victims' Center of Chester County ensure they're making the most out of their ETO solution with various enhancements, such as tailor-made and group email reports.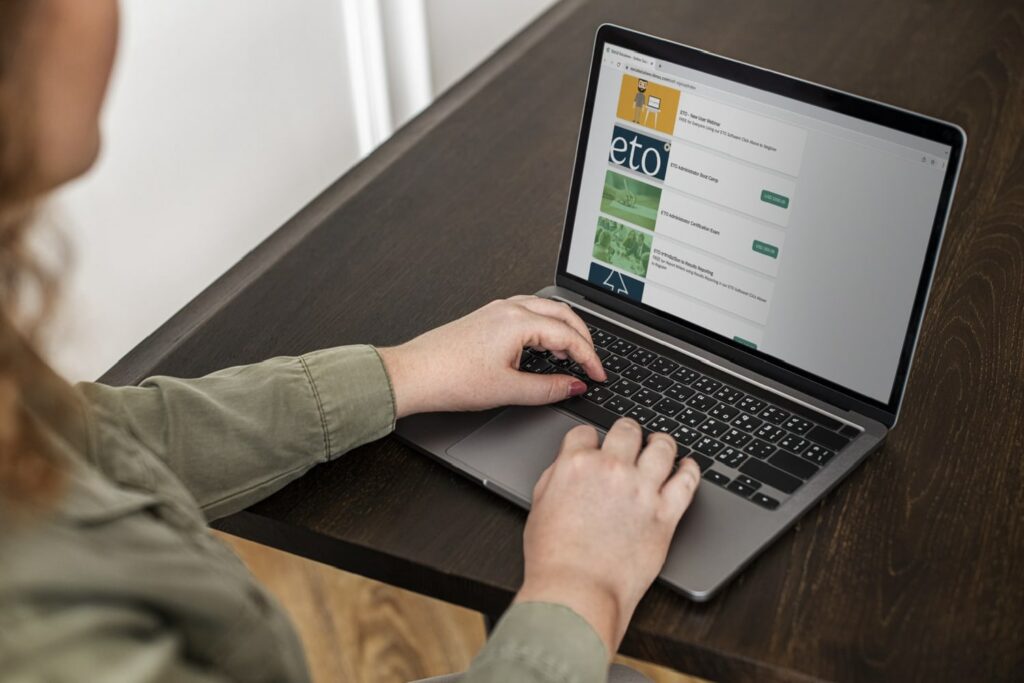 About the Crime Victims' Center of Chester County (CVC)
The Crime Victims' Center of Chester County, Inc. (CVC) is a private, community-based, non-profit comprehensive victim services agency. CVC is the designated provider of services to sexual violence victims for Chester County; however, they serve victims of all types of crime including domestic violence. Their case management program is also available for family members, loved ones and witnesses.
Reporting was at the core of the CVC's challenges. They use ETO as their case management solution, and because they're on a state-run enterprise, edits of any kind to the state TouchPoints, Demographics or Reports are difficult. CVC reached out to Treadwell to ensure they're making the most of their ETO solution despite the limitations they faced.
Treadwell is wonderful to work with! They are quick to respond to our questions, and help us best apply the available tools in ETO.
Rita Schofield, Data and IT Coordinator
Treadwell updated the Center's legacy navigation system to the current Staff and Participant Dashboard functionalities and supplemented the ETO navigation bar with Treadwell's dynamic Workflow bar, which can be added to any dashboard in ETO. This additional navigation bar supports staff in quickly accessing those functions that are most frequently used with less clicks.

Caseload clean up with reporting
Managing caseloads for CVC was difficult without workflows and custom reports. Treadwell created tailored reports showing the last time any TouchPoint was entered for a participant. This report made it possible to dismiss those participants who hadn't been served in many years from the case management program. This report supports easily managing caseloads based on TouchPoint completion, another solution saving CVC's staff precious time when planning their workload.
Custom group emails report
CVC needed the ability to seamlessly send group emails to participants. Treadwell created two types of reports to do this. First, by creating an ETO Collection Type labeled "Group Email" staff are able add and remove participants from the collection based on requests or changing need. Pulling the collection data into results, a custom report shows staff all participants and their emails in a single list. Treadwell included a link in the report that automates moving the emails from the list to the BCC field of an email sent with Outlook. A second email report created pulls all active participants who have emails into a list which authorized users can then filter down by age, type of assessment, and zip code.
CVC had a desire to track referrals made internally for counselling and victim compensation assistance. Using ETO's Alerts functionality, Treadwell made sure the staff who needed to be informed of a completed referral were informed immediately via the Staff Dashboard. These alerts ensure all staff involved in the process are well informed and participants don't fall through the cracks.
Training and enhancements
In addition to the reporting and configuration needs shared above, CVC wanted to invest in their ETO administrator's abilities to manage the system and support stakeholder needs. Working closely with Treadwell, CVC's ETO admin not only learned how to better utilize the system, but how to create and use custom reports. Treadwell also ensured their team received guidance on additional trainings to take.
"It's been helpful to bounce ideas of what the system can do and see how to best apply these tools." Rita Schofield, Data and IT Coordinator
Treadwell's innovative approach to ETO has enabled CVC to maximize the software's benefits and ensure they're using it to its fullest capacity.
By fully utilizing all of ETO's built in features with the help of Treadwell, CVC has also optimized their staff's time. The newly implemented collections, dashboards, workflow navigation bar, custom reports and alert functionality all take away from time devoted to administrative tasks freeing up staff to be where they are needed the most: helping their program's participants.